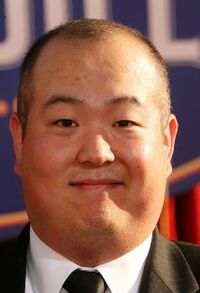 Peter Sohn
, born 1977, is an American actor and animator at
Pixar Animation Studios
 who provided voices in
Monsters University
. He has also had other voice roles such as Emile in "Ratatouille", Recycle Ben in the short "Small Fry", and additional voices in "The Incredibles" and "Tokyo Mater". He has also had roles in animation, including "The Incredibles", "Ratatouille", "Finding Nemo", "The Iron Giant", and "Brave". 
Voices
Trivia
Russell in the Pixar film "Up" was based off of Sohn.
Ad blocker interference detected!
Wikia is a free-to-use site that makes money from advertising. We have a modified experience for viewers using ad blockers

Wikia is not accessible if you've made further modifications. Remove the custom ad blocker rule(s) and the page will load as expected.