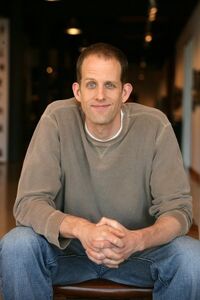 Pete Docter, born in Bloomington, Minnesota, is an employee at Pixar Animation Studios, who has worked as a director and writer on Monsters, Inc.
Career
Docter works at Pixar Animation Studios, and and has been one of the key people involved in the creation and development of Pixar films. He has directed Monsters, Inc. and "Up", and he is currently working on the upcoming film "Inside Out". He has worked as a writer on Toy Story, Toy Story 2, Monsters, Inc., WALL-E, and Up, a story artist in "Toy Story" and "A Bug's Life", and as a supervising animator in "Toy Story".
Films Directed and Written
Trivia
Docter's daughter, Elie, performed vocals in "Up".
Ad blocker interference detected!
Wikia is a free-to-use site that makes money from advertising. We have a modified experience for viewers using ad blockers

Wikia is not accessible if you've made further modifications. Remove the custom ad blocker rule(s) and the page will load as expected.